THE PLACE TO LEARN
ABOUT CONCRETE
CALL  0800 422 692 
Time and time again we hear how valuable knowledge and experience is being lost within the concrete industry. In order to retain this know-how and pass it down to future generations we've established the School of Concrete. The school is located at our Canzac Head Office in Christchurch and takes the knowledge we've acquired over our 30+ years to provide sound technical advice and practical hands-on experience for a variety of construction related audiences.
To provide a real-world centre of learning that teaches unique techniques using the latest technology to improve the skill level for all.

Specialist Training Programmes

Demonstrations of Key Product Lines for
Life-Long Expertise
and Support

Space to Showcase the Latest Innovations and Technologies

Onsite Staff Training –
So We Can Walk our Talk

Purpose Built Facilities to Host Construction Related Events
"The team at the School of Concrete had a thorough understanding and knowledge of all concrete related products on the market. They also understand the science behind the techniques and product but, importantly, were able to communicate clearly and impart this knowledge to us, in a very accessible way. We learnt about the latest products which have been developed and how these work for different applications. If you want to learn about concrete, this is the place to go."
Tim Goom
Director – Goom Landscapes
THE SCHOOL OF CONCRETE FEATURES
● A fully-equipped training room with video conferencing and wifi capabilities
● Warehouse space for live product demonstrations and hands-on training
● A social gathering space for entertaining.

We help engineers, designers, developers and contractors to mitigate against any risk in their concrete construction project.
Crucial in achieving this is aligning your business with a single source partner. One that is trusted, reputable, and has extensive experience with concrete and the construction process across all types of projects, as well as having extensive knowledge of the inevitable issues encountered with poorly designed and constructed slabs on grade.
That's why in 2017, Canzac Group acquired Lesa Systems Ltd, to not only broaden an already extensive product offering but more importantly, to give you one point of contact.
Canzac Limited and Lesa Systems Ltd have both been in business for 30 years, offering 60 years of combined industry experience. We are the 'go to' company for engineers and contractors as we know what works and we know what doesn't.
Our concrete fibre slabs have been around longer than our competitors have been in business.
TRUSTED PRODUCTS
TRUSTED SUPPORT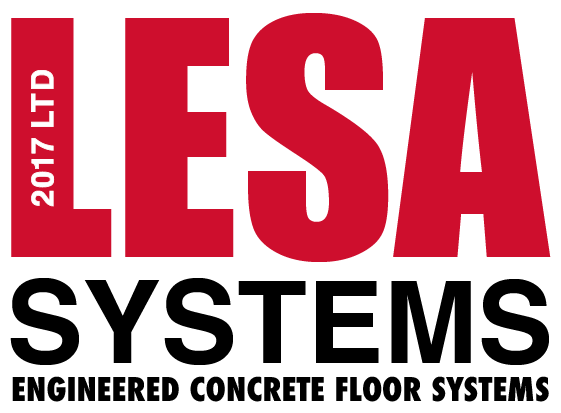 MANUFACTURERS AND SUPPLIERS
OF THE WORLD'S BEST
Joint control and load transfer systems, curing, joint filling and densifiers
CONTACT US
We're ready to help
3 Parkhouse Road, Sockburn, Christchurch, NZ
P.O Box 3181, Christchurch, NZ
Toll free: 0800 422 692
Phone: +64 3 343 4254
Fax: +64 3 343 4237
General Enquiries: info@canzac.com